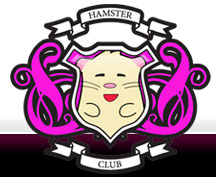 Links

Pet Links

Guinea Pigs Sheffield UK PETe & PETs


peteandpets.webs.com/


Hi, I am Pete and, with the help of my family, I run a voluntary, non-profit-making sanctuary and refuge for guinea pigs, situated in South East Sheffield, South Yorkshire, U.K. We provide refuge for guinea pigs that are no longer wanted or have been neglected or abused. We have many years experience of providing a spacious, secure, natural colony style of habitat and we have plenty of hutches, runs, ramps, pipes and exploring areas. We think small is beautiful both in relation to animals and to our fund-raising work that helps us to keep improving our facilities and make them become more self-supporting.






Handicapped Pets


www.handicappedpets.com/


We understand the needs of handicapped pets and can help you care for them. Thousands of us are caring for an elderly or disabled pet with special needs; senior, geriatric, injured, recovering from surgery, cancer, terminal illness, arthritis, paralysis, and more.






Happy Hutch


www.happyhutch.com/


Thank you everyone who have the trust and confidence in us and our products to buy,This is why Most of our products are discounted some with over £30 off..






Happy Paws Charity Organisation


We help people help animals.


Happy Paws Animal clinic runs to help stray animals. We neuter and medicate strays. Help in adoption schemes, as to help strays find loving families to care for them. Run by volunteers who do their utmost to help our furry friends. Donations are greatly appreciated which go directly to help in clinic maintenance, medicine costs and all other clinic costs. Please visit us at 41, Cross Roads, Marsa, Malta to learn about our clinic, our membership and how YOU can help stray animals too!






Hippy Happy Animal Club.


hippyhappyanimalclub.webs.com




Horse Trader Online


www.horsetraderonline.co.uk


Horse Insurance - Click now to get a great deal on Horse Insurance and get cheap cover today, brought to you by Horsetrader Online.






House Pet Supply


www.petshopsguide.com


The best on line shopping for all your pet supplies,pet products and pet accessories. Also pet loss,pet books and more.






Hugs and cuddles


Hugs and cuddles


Hugs and cuddles. I am an insured CRB checked petsitter in east London offering small animal/bird/dog and cat sitting all over east London and certain areas outside of it for overnight stays. My rates are reasonable 9pounds/hr, 50 pounds/overnight and I am fully committed and reliable. Have loads of professional, private experience. Please see website for more details.






Island Sanctuary


www.islandsanctuary.com.mt/


A nice site dedicated to animals, for those who want to adopt an animal and help these lovely creatures.






IUPost Pets Classifieds


IUPost Pets Classifieds


Provides free local classified ads for dogs, puppies, cats, birds, fish, reptiles, rodents, horses and pets supplies. Adopt pets from animal shelters or foster homes in your local area.






Jack German Shepherds


www.jackgermanshepherds.com


We have had German Shepherds in our family for several generations and we take pride in contributing to the good of the breed. We have a modest breeding program which allows us to place quality dogs with loving families.






Jackies Guinea Piggies


jackiesguineapiggies.com/siteindex.html


Hello, a warm welcome to Jackie's Guinea Piggies. I hope you enjoy your visit. Here you can meet my gorgeous guinea pigs Squeekie and Beatrix and our bunny Thumper. You can also learn how to take care of guinea pigs by reading my guinea pig care pages.






Just Us Dogs


www.justusdogs.com.au/


The complete guide to dogs, with breed information, a breeder guide, a free dog classifieds section and more.






Kool Fish Tanks


www.KoolTanks.com


Neat tanks built into walls or mounted on top of them.






Kritter Sitter


www.krittersitter.co.uk/


The premium directory for dog boarding kennels, catteries, pet sitters and places where our beloved pets are welcome.