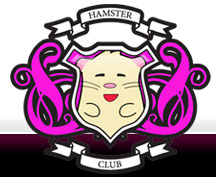 Links

Pet Links

Pet Memorial Products


www.PetHeavenExpress.com


Various sizes pet caskets for dogs, cats, and other pets, matching in size casket liners, weather proof memorial markers with urn, and pet memorial keepsakes.






Pet Names Place


Pet Names Place


At Pet Names Place, we've sniffed out and dug up thousands of pet names and 'fetched' only those that we consider to be the very best ones. And that's not all…our pet names are listed with meanings and helpful tips to make choosing the perfect moniker for your pet as easy as a walk in the park!






Pet Names World


www.petnamesworld.com/




Pet Owner Blog: Advice On Pet Obedience


Pet Owner Blog: Advice On Pet Obedience


Find accessories for your pets at Pet Owner Blog: guinea pig cages, dog baskets, dogs house, dogs bed, collars id, dogs collars and pets collars.






Pet Pop


www.petpop.com/




Pet Portraits


Pet Portraits


Turn your photos into beautiful pet portraits. All our work is 100% handmade by professional artists. The perfect way to cherish your pet.






Pet Portraits by Betty


www.bettysportraits.com/


Pet portrait paintings of pets and equine done from photos. Pencil and Charcoal sketches. Plaques, brushes, signs, and memorial stones with your pet's or equine's own portrait painted on it.






Pet Portraits by Dale Lewis


www.pet-portraits.net/


This site displays samples of the highest quality, commissioned pet portraits and pet art prints, movie star portraits, and art prints of the Edmund Fitzgerald.






Pet Portraits by Kathryn Beals


Pet Portraits by Kathryn Beals


Beautiful hand-painted pet portraits on canvas from photographs by professional pet portrait artist Kathryn Beals. Free worldwide shipping! Order a portrait, watch painting demo videos, or check out her art technique blog for painting ideas.






Pet Portraits from the Studio of Renee Grant


www.ergstudios.com


Fine art pet portraits painted in oils from your favorite photos.






Pet Shop Online


www.petshop-online.com.au/webcontent5.htm


Online Pet Accessories – Australia's largest range of accessories for your pets. Everything you need from dog leads to aquarium filters.






Pet Sitters in Georgia


www.petsittingdirectory.com/ga.htm




Pet Sitters Nottingham


www.petsittersnottingham.co.uk/




Pet Supplies


www.petshoppingclub.com


Offers pet supplies including aquariums, stands, cat and dog beds, dog houses and steps, kennels and more. Secure online ordering.






Pet Supplies Uk


www.petsupplyuk.com


Pet Supplies Uk supplies all types of Pet products at superb price, products such as dog chews and treats, dog and cat beds, aquarium fish supplies and horse foods, plus pet cages and clothes.